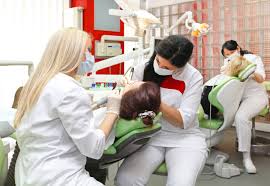 3 Ways To Improve Marketing For Dental Practices
If you ask most dentists to rate their marketing techniques and methods for their practice, you would probably find they rate their office fairly high on the scale. However, if you ask the same dentist if the marketing is bringing in new patients or to provide a number of patients that came to the practice through marketing, it would be highly unlikely you would be given a number.
While a dental practice is typically a small business, there are some simple, effective and very manageable marketing practices that can be used to bring in new patients. This type of marketing for dental practices doesn't have to add to your advertising budget, but it will take some changes in the way online marketing is handled.
Content Driven Blogs
Developing quality blogs with relevant, timely and informative content is a great way to get those searching for specific information, to your website. It is also a top tool for marketing for dental practices. Write blogs that are based on the questions your patients have and the reasons they come into your practice.
Finding your website and reading the information provided is a great way to build rapport with a potential patient by providing the information they need. Blogs should also link to social media posts. This is an ideal way to involve an even larger potential audience and to have a post shared by large numbers of potential patients.
Patient Feedback
Most online stores offer buyers of a product the option to rate the product on different aspects and to also leave feedback. This is an effective option for marketing for dental practices as well.
Patients can be encouraged as they leave the appointment to complete an online review. Use stars for general category statements and then leave room for written feedback as well. This written feedback and the rating system will have positive effects on Google, boosting your website on search engine results based on the feedback provided by your patients.